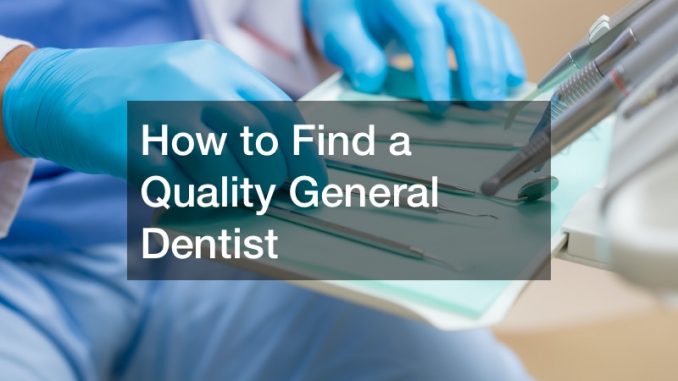 General dentistry refers to the day-to-day, routine care of your teeth. General dentistry differs from cosmetic dentistry in that the former refers to your overall dental healthcare, whereas cosmetic dentistry involves specific procedures and surgeries. Your general dentist is your primary provider of dental and oral healthcare, but he/she may refer you to a cosmetic dentist for a particular procedure.
When it comes to choosing a general dentist, you want to exercise caution. You want to find a dentist with whom you feel comfortable. Your general dentist should be a person who aligns with your personal healthcare beliefs. Your general dentist's office should be a place where you feel welcome and at ease. This is especially critical if you are a person who feels timid or apprehensive about visiting the dentist.
Take care when reviewing general dentists in your area. Don't be afraid to be selective! And when you find a dentist you think you may be interested in, set up a meet-and-greet or a consultation to get a feel for him/her!
.