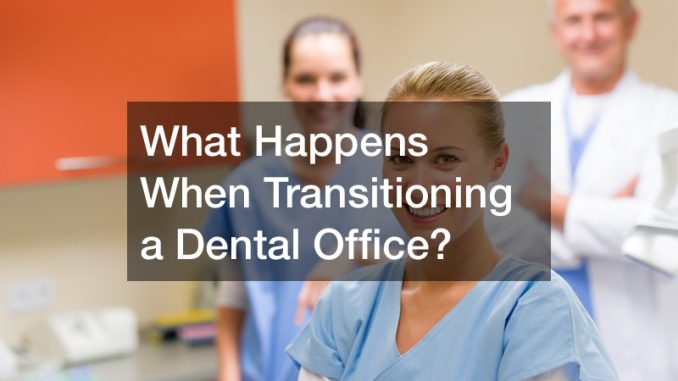 Whether you are retiring or replacing a dentist, you need a smooth transition for your practice, staff, and patients. Even the most established dental clinics experience challenges navigating dental practice transitions. Follow the steps below when transitioning to a dental office to protect and preserve the existing practice.
Step 1
Let the new staff spend a few days at the dental office.
Shadowing the current staff will allow them to gain insight into work ethics and establish relationships with the patients.
Step 2
Schedule a few meetings between the outgoing practitioners or owner and the existing team members or new owner. Touching base reduces fear and worry among the parties involved and facilitates a smooth transition by letting the team familiarize themselves with company culture and procedures, patient cases, and scheduling systems.
Step 3
If you are taking over a dental office as an owner, it is critical to implement an employee handbook with all the proposed changes in the work practice. This will enable you to establish your authority and help existing members to adapt to the changes and new company goals—all the best in your new venture.