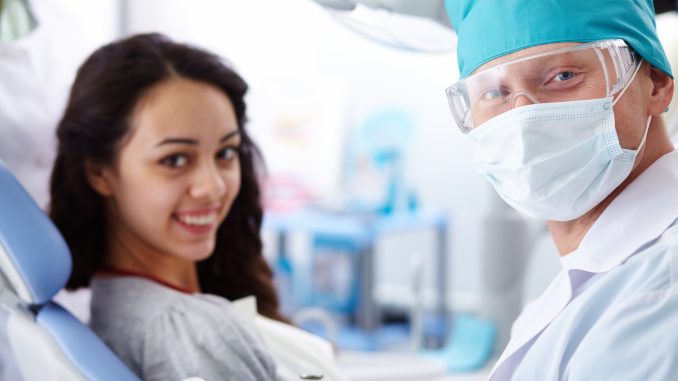 In the last decade, the healthcare industry has been growing at a fast pace. Numerous opportunities have emerged in the process. An example being a dental assistant job. It is attractive to many for its good remuneration and minimal entry requirements.
One advantage is that to become a dental assistant, one does not require formal education. However, different states have varying rules. To get employment at a dental practice as an assistant in Arizona, you'll need coronal polishing and radiology certification. But before you can take dental assistant training courses, here are a few things to keep in mind.
Professional Qualifications
If you get employment at a dental practice as an assistant, you will be working as an extra pair of hands for the dentist at the clinic. Tasks may include taking appointments from patients, working in the lab, organizing tools, and sterilizing equipment. You will also be required to comfort patients and explain oral hygiene techniques and procedures.
In Arizona, you will be required to take hands-on training to get a board-approved certification in radiology. A certificate in coronal polishing is also required, and you must also take an exam. You can, however, take the course online. But before you can be certified, you will need an affidavit from a dentist. It will be to confirm that you have observed the carrying out of these procedures in a clinic.
Education and Training
Taking a formal course is not required by law. However, you can take practical dental assistant training courses to improve your chances of passing the exam. These schools mainly offer technical skills in radiology, dental materials, and coronal polishing.< /p>
You can also find a dental school in Phoenix, AZ, that provide extra training in areas such as interpersonal skills, office operations, and dentistry terminology. The extra training is not mandatory, but it is critical for those looking for employment at a dental practice.
Most schools have certificate and diploma certification, which often take about a year to complete. There are two-year dental assistant training courses that offer live clinic instruction to give you the necessary real-world experience.
Important Soft Skills
In order to get employment at a dental practice as an assistant, you should have some important soft skills. There are several aspects of being an assistant to a dentist, such as working with patients and carrying out office administration work. You need the following soft skills to be successful at the job.
Interpersonal Skills: On a day to day basis, the assistant will be talking to patients. You will be required to help with booking appointments and receive patients. Some of the people visiting the dentist will be in pain, and you will be expected to reassure them and make them feel comfortable.
Patience and Listening Skills: Even when you have had a difficult day, you will be expected to assist and comfort patients. You need a lot of patience so that you can listen and help clients walking into the clinic.
Attention to Detail: An assistant will be working in the lab and the examination room alongside the dentist. The dentist's office has protocols and strict guidelines. The assistant will also be expected to prepare tools during sessions in the exam room. Therefore, if you are looking for employment at a dental practice, you need to be thorough and organized.
Focus and Discipline: Aspiring dental assistants should understand that they may be required to work 40 hours a week. The nature of the job is such that one must have focus and attention to detail. You will be scheduling appointments and preparing the right tools for your employer. Ideally, this should be a job you know you'll enjoy doing. Otherwise, you may have a hard time remaining focused for hours while ensuring you make no mistakes.
Bottom-Line
Like with most careers, becoming a dental assistant has its challenges and perks. It demands great interpersonal skills, patience, and focus. However, it doesn't require extensive training as with other positions in this line of work. You can earn good remuneration and advance your career to become a dental hygienist or dentist with further training.